Surf & Beach Life
Eco-conscious Surf & Skate Brands DO Exist (Finally)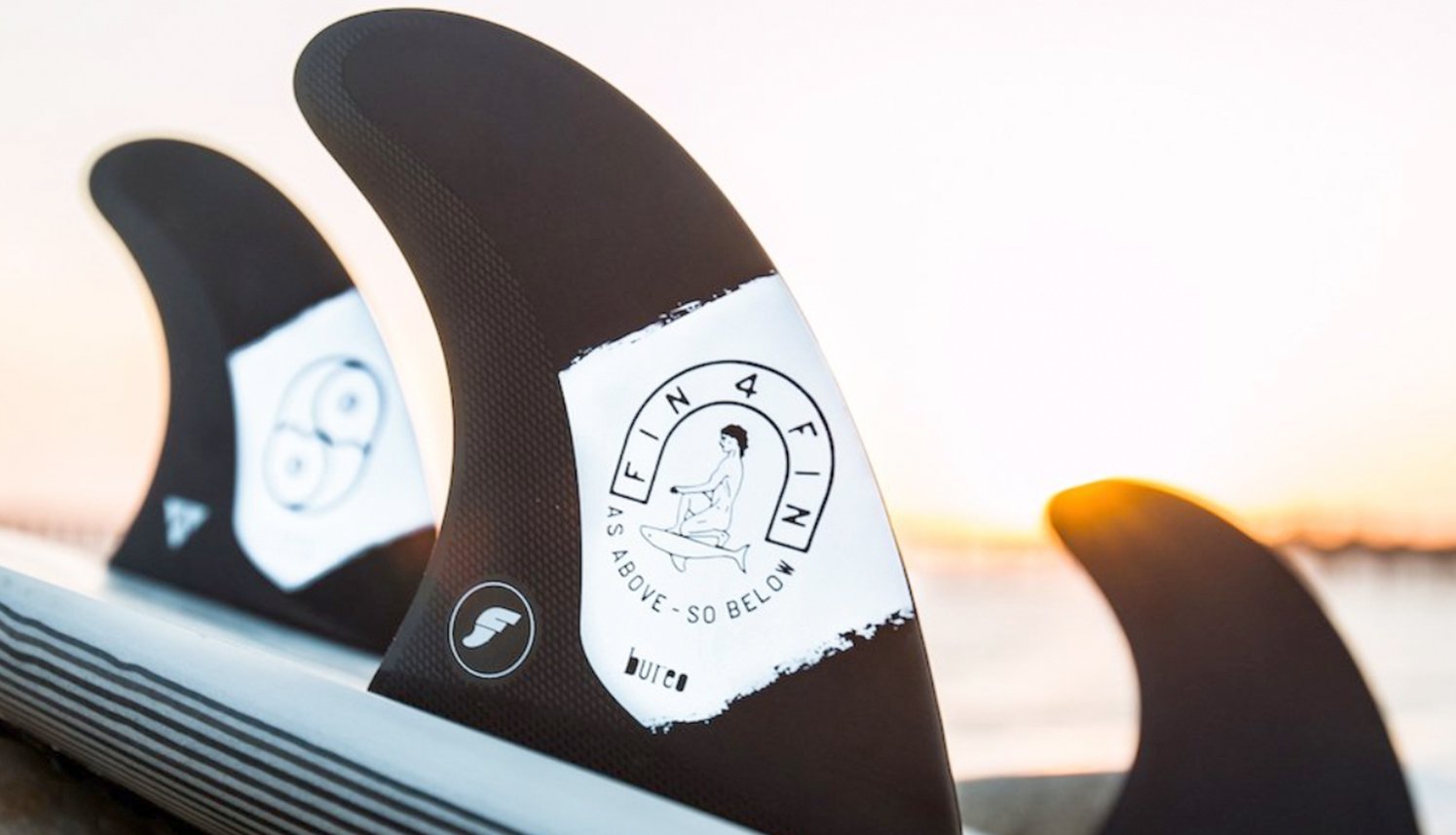 It's taken a long time for retailers in general to embrace the idea of using less plastic and more eco-friendly materials, and for some reason the surf industry is no different (despite our obvious need for a healthy ocean). But like most things, there are exceptions to that rule. We've created a list of 5 brands who are doing their part to reduce waste and combat climate change.
Bureo is a company aiming to keep plastic debris out of the ocean in the first place. Their recycling program in Chile collects used fishing nets and turns them into skate decks and surf fins. For skateboards, they offer a performance cruiser called the Ahi, and a mini cruiser (aptly named) the Minnow. Bonus: part of the proceeds from their 100% recycled fins goes to Fin4Fin - a program that helps benefit anti-shark finning activism.
Started from a crowdfunded Kickstarter campaign, their motto is to own less and do more.
Nomadix makes a towel that can be used for a variety of activities- whether you're drying off after a surf session or doing yoga on the beach. Their super-soft towels are made from 100% recycled material, making it an awesome choice for eco-freaks and beach bums alike.
Channel Islands Surf company is known for their high performance boards. Partnering with Sustainable Surf, their same boards come with an Eco-option. For an additional $125 (yes, ugh- but think saving fish!) you can custom order any of their board styles to be made with plant-based epoxy resin and recycled EPS foam.
Bianca Buitendag - Channel Islands Team
Hemp is a wonder plant, and LA-based clothing company Jungmaven (one of our all-time favorites) wants everyone to know it- and wear it. Jungmaven's mission is to have everyone wearing hemp by 2020- it all starts with a T-shirt. As the greenest eco fabric out there, hemp has the power to combat deforestation and potentially ease climate change. Not only does it grow super fast AND require less water to grow than traditional fabrics like cotton, it also purifies the air and regenerates soil by absorbing up carbon. In a way, it's a fabric that leaves no traces- making a purchase from Jungmaven both a fashionable choice and a worthy one.
Abysse creates high quality swimsuits, wetsuits, and activewear for women from recycled and eco-friendly materials. Their wetsuits are made from 100% Japanese limestone based neoprene, and their  activewear & swimsuits are made from 100% recycled nylon spun from fishing nets collected along the coast of Italy. All of their products are hand made and sewn right here in California (hey neighbors)! Aside from their line of environmentally conscious products, they also partner with Sirens for the Sea; a collection of women scientists from around the globe that contribute their extra time and skills to educating the public on environmental concerns. How cool is that?!
Here at Get Back we understand that the small decisions we make on a daily basis have a huge impact on the world around us - especially our oceans. This year we made the switch from plastic necklace bags to linen in order to reduce our plastic consumption, our necklaces are made from aluminum which is 100% recyclable, and we're proud annual supporters of the Surfrider Foundation. In the office, we only use YETI's (no plastic single-use bottles here!) and we even label our trash bins "oceans" so that we think twice when we throw something away. The bottom line is- small steps can make a big difference. We're constantly looking for new ways to improve our footprint both on a large-scale as a company and as individuals in our daily lives because if there's one thing all of us here have in common- it's that we love the ocean. Choosing where you shop and where you don't can have a big impact.
Written by Molly Street (@molly_street)