Surf & Beach Life
Livin' La Vida Land-locked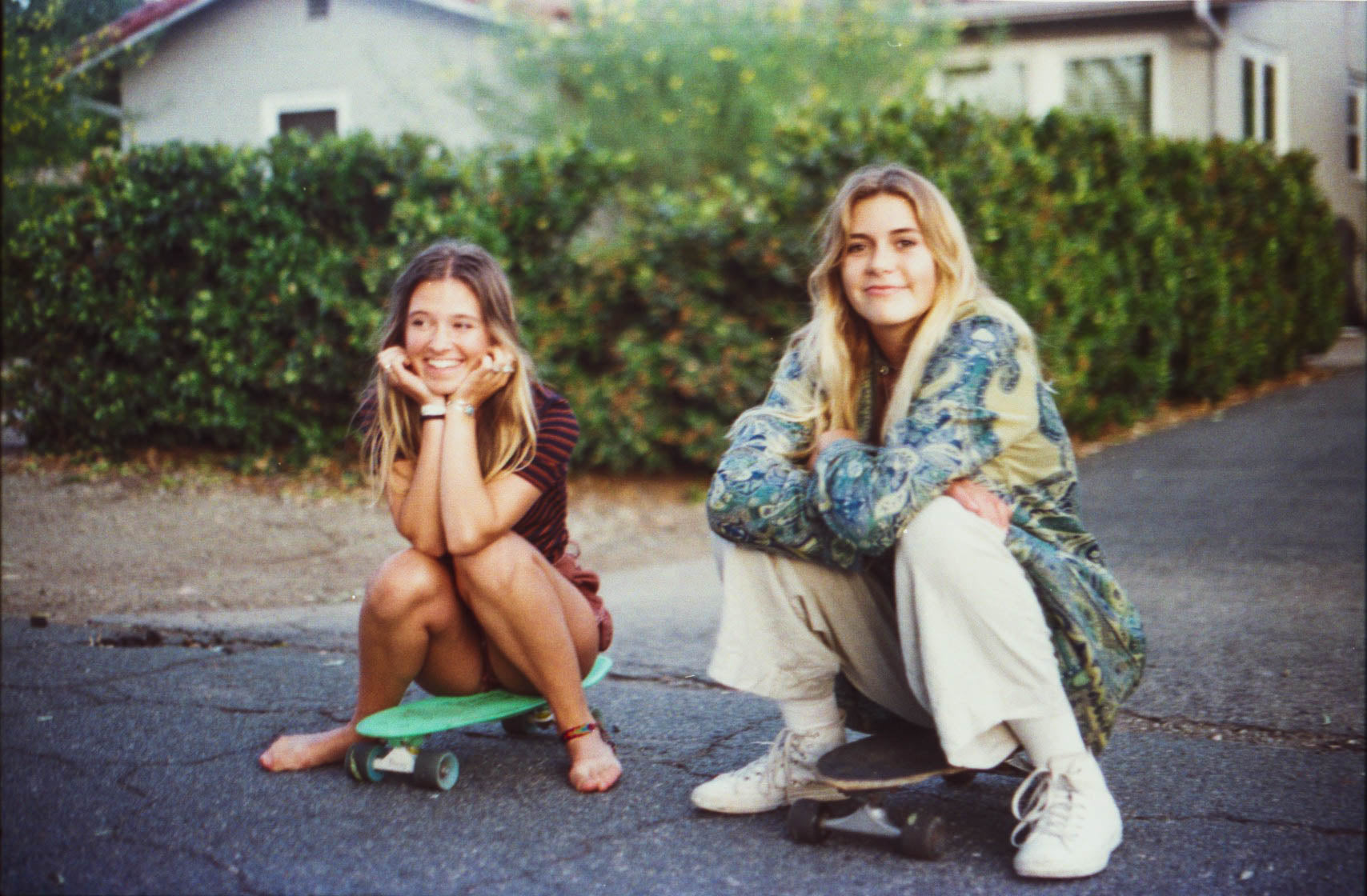 Can you imagine? Living in a beach town with the blue sea as your view on your daily commute? The smell of the salty air out of your window? This dreamy scene is a reality for a lucky some, but not for most. For those who feel like they belong in that surfy setting but find themselves landlocked, it can be hard to figure out how to feel the vibe so far from the coast.
If you are someone who desires that killer culture but don't have access to the coastal life, here are some great tips and tricks to help you embody the beach lifestyle even when you're hundreds of miles from the water:
Tip #1: Surround yourself with surfy inspo. If you desire a beachy energy, create it! Bright tapestries, sunscreen-scented candles, a surfboard leaned up against your wall, and a few succulents on your windowsill will make for a great combination of elements to transport you to the sandy sidewalks of California or the warm Florida waters. Add anything that helps bring your dreams to life- there is no right or wrong in how you create your surf-style reality.
Tip #2: Follow the right people. This is the age of social media and any information you want is at your fingertips so it is really easy to find pages that help you stay connected to your interests. Surf culture is huge on social media and there are some rad people out there whose feeds offer a glimpse inside their salty year-round lifestyles. We recommend Noa Mizuno (@noamizuno), an effortlessly cool world traveler who has been on our radar for a while now (he also happens to shred, so he has some pretty epic surf shots). We're also diggin' Ashley Johnson (@alohashhley) for her colorful island-leisure lifestyle. Lex Weinstein (@lex.weinstein), full-time world traveler and eco-friendly spirit, is a great lady slider to follow for sustainable inspiration on the coast. One of our current fav athletes, Marina Carbonell (@carbonell.marina) shares her retro style and at-ease surfing method, making her a killer muse for our lovers of surfing's renaissance days. For some local and delicious food creations and Hawaiian outdoor adventure, Travis Trigger Smith (@triggtrav) is THE man to follow. And if you're looking to spice up your room, check out Kawaiian Lion (@kawaiian_lion) for a little bit of everything: from t-shirts to couch cushions, and especially their giant wall flags.  
Tip #3: Rock the style that fits the life you want! Throwing on a hawaiian button-up or some board shorts can give you the tools to embody that beach-babe attitude. There are some awesome brands out there that keep you in-tune with your inner beach bum all year long. Surf Locos is a San Diego-based company that creates some rad unisex sweatshirts and t-shirts that represent California beach culture. Not to mention, a portion of their products go to protecting the world's oceans. (Use Stoked15 for 15% off of your entire Surf Locos order!) Another great one is Coastal Co- the brand behind our favorite subscription box out there. Four times a year, you are sent a curated box full of beach-inspired apparel and accessories from awesome ocean-minded brands. Coastal Co. helps you stay up-to-date on the season's latest surf-style trends and all you have to do is pick them up right outside of your door. (Use code SUNKISSED for $10 off your box!)
It can be tough craving the beach-vibes and surf culture when you aren't within arms reach, but don't fret. Your life is just that- YOURS! Journey on and one day you'll find yourself livin' the seaside life of your dreams. In the meantime, follow these tips in order to get a few footsteps closer to that sandy shore.
Written by Bella Spadafora (@bella13spad)