Lately
Get Back x Coffee of The Week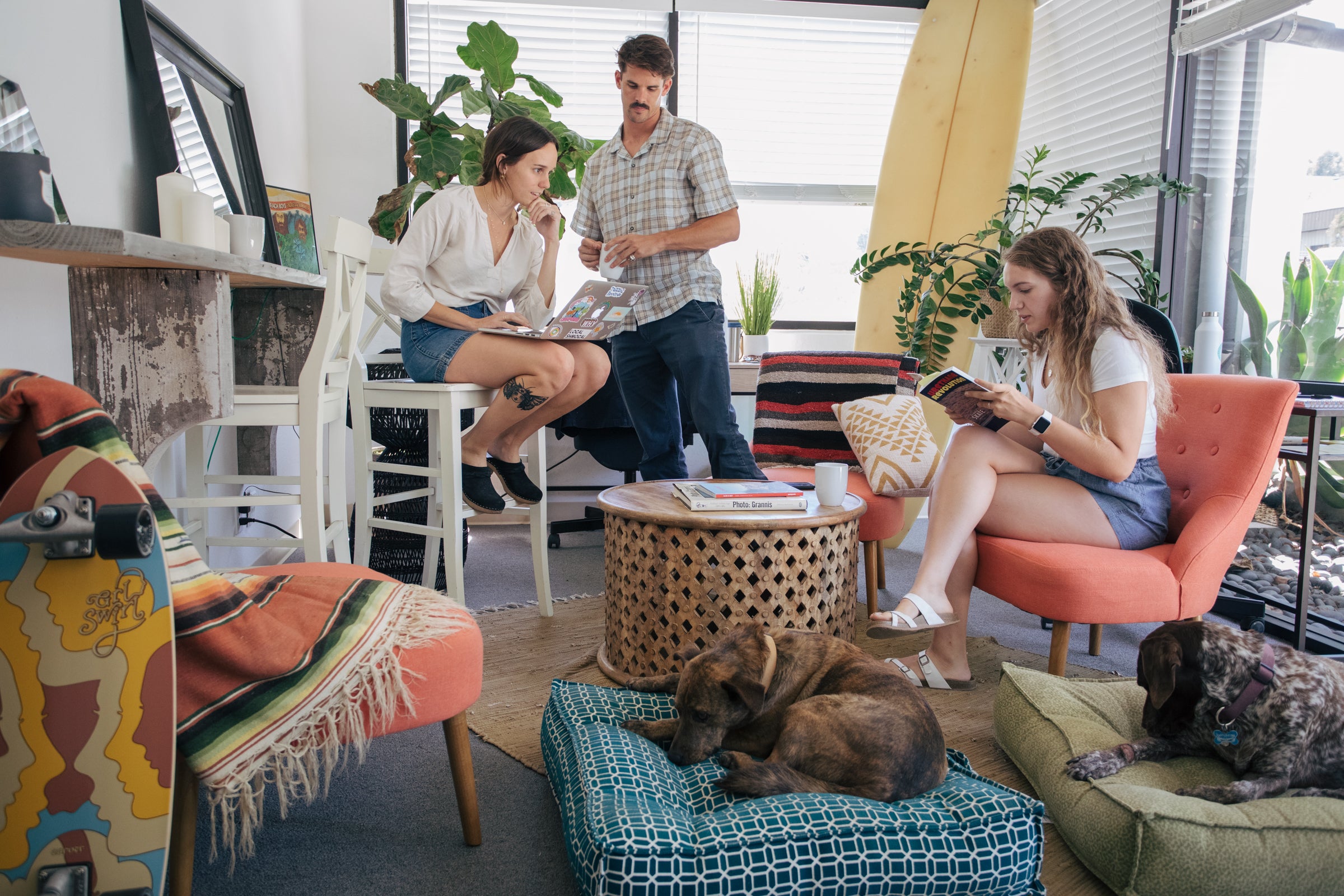 There are three things you're guaranteed to always find at the Get Back HQ: dogs, boards, and coffee. Lots and lots of coffee. We got in contact with some rad roasters across the nation that specialize in fair trade and organic coffees in order to give what they brew a spin. 
Americans looooveee their coffee, that's a well-known fact. But what most of us don't realize is that coffee can be a HUGE factor in your ecological footprint! Buying from companies who are dedicated to sourcing from small farms and maximizing farmers' profits is also a great way to support local economies in other countries. 
Here's what we sipped on... 
First up: Conscious Coffees 
Why we love it:
-They're fair trade
-They're a Certified B Corporation 
-Their Ethiopian blend is rocking our world
Pro Tip: use the brewing guides on their site to bring out your inner barista!
Next is Larry's Coffee from Raleigh, North Carolina
Why we love it: 
Their roastery has solar-heated floors (yeah, we didn't know those existed either- how cool!?) and rainwater-driven restrooms - (blowing our minds over here, Larry)

All of their coffees are organic, fair trade, and

shade-grown

. They are also a certified B-Corporation, meaning you can be sure that your purchases are helping to affect the greater good. WE LOVE THAT. (goals)

The art on their coffee bags may just be the best coffee graphics in the world. 
Click here to read about Larry's Coffees farmers and where their beans come from.
Now, here's Equator Coffees:
Why we love it:
California company - heyo. But really, Equator Coffees is located in the beautiful Marin County just north of San Francisco, and have just about theeee cutest

coffee shops

scattered all around Marin County, San Francisco, and Oakland. 

Equator started in 1995 out of garage in Marin County, and in 2016 were named National Small Business of the Year by the U.S. Small Business Administration. As a small business here at Get Back, we couldn't love that fact any more! 

Female business-woman powa!! Not only was equator started by two women but they also partner with amazing organizations that support women globally. Click

here

to learn more about their amazing partnerships. 
Wandering Bear Coffee from New York, New York
Why we love them:
For starters, we couldn't help but fall in love after receiving THREE boxes of cold brew on tap…😍

They're simple coffee people, selling Fair Trade organic Arabica coffee from central Peru and that's it! They also sell small coffee on-the-go bottles that come in simple flavors like straight black, mocha, and vanilla. They like to say "no morning mixology here"!