Travel
Day Trips: Big Sur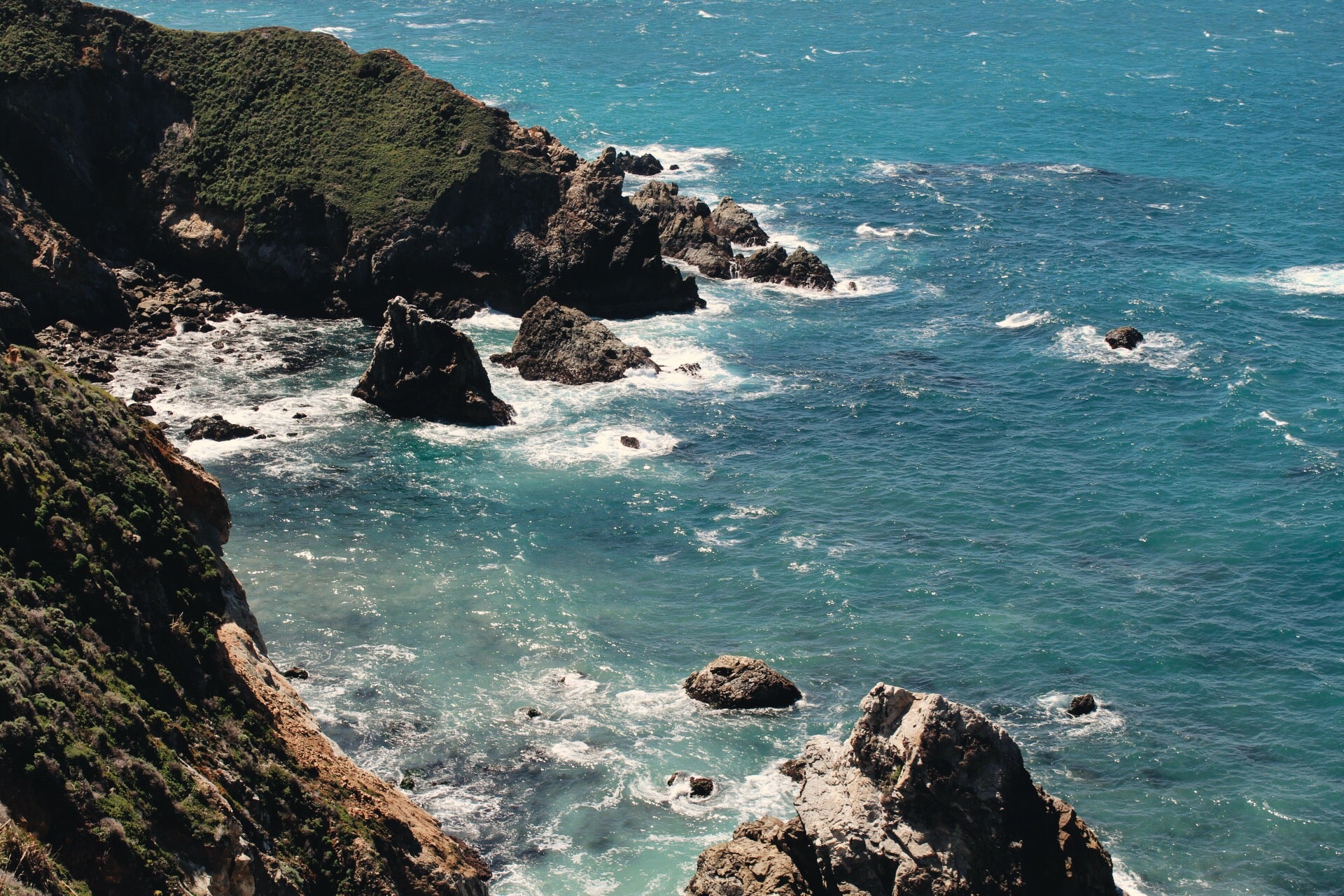 Highway 1. The road that follows the coastline of California. It starts where the weather is warm, palm trees lining the road, and ends where the fog hangs low and the redwoods grow right on the ocean. In between all of this asphalt lays Big Sur, a place made of magic that takes your breath away even if you're totally prepared for the beauty. It's a perfect one day adventure, but you'll want to stay longer.
We spent the long weekend nestled in a studio in the trees in Monterey and took one day of our quiet weekend to head a little south, lose cell service, and fall in love with a different kind of California coastline. 
A score about heading to Big Sur is that its a trip you can do on minimal amounts of cash! All you need is some gas, food, and an eagerness to explore. Travel with friends so you can split the gas and bring lunch and snacks for the drive so you can save money on eating out.. There is more nature than places to get food there anyways! Big Sur is especially convenient if you're around places like San Francisco, Santa Cruz, San Luis Obispo.
If you start this drive heading south from Monterey your first main attraction should definitely be the classic Bixby Bridge. Keep in mind it's usually filled with a crowd so if you can catch it during an off-time make sure to pull over. Not only is it visually pleasing architecture (if you're into that) but its also the epic bridge that connects Northern California to the wild, untamed wilderness land of Big Sur.
From here on out you'll drive by many (and I mean many) pull outs off the 1. They are usually paved dirt spots for you to pull over and see the scenes or to let faster traffic pass you safely (make sure to utilize these to let faster cars pass!).
If you're getting sleepy and need a pick me up and a bite to eat in the morning do not miss stopping at Big Sur Bakery where you can have some espresso and a pastry in an old home converted to the sleepy restaurant cafe of your dreams. We mean it when we say "of your dreams". It's tucked up right off the 1 and your view from any given window is surrounding hills covered in trees. PS - you also may want a coffee for the next stop on this list.
Ever been to a bookstore in the middle of the woods with two cats named Jack (Keroack) and Alice (in Wonderland)? If not, then the Henry Miller Memorial Library has you covered. Its unmissable-just two miles south of the bakery and just about a hundred yards off the highway. It is a little wooden home in the middle of a big patch of grass completely surrounded by some of the tallest trees you'll ever see. There is a deck that wraps around the home where the two cats like to sleep and greet everyone who comes to look at books. If you're timing is right you may be lucky enough to catch a concert at their outdoor stage.
Continuing down south, McWay Falls is a tiny waterfall that pours over a secluded beach that no human has access to, but you can watch in awe from afar via Julia Pfeiffer State Park. Although the waterfall is small, the spectacle of this view is mesmerizing and a beautiful place to relax mid-roadtrip.
If weather permits, make sure to pick out a hike or two while you make your way along the 1. Hiking In Big Sur compiled a long list of the best hikes with all the information you need to know. Always make sure to check that the trail you chose is open because sometimes, nature happens. We recommend the Limekiln Creek Falls Trails, a beautifully shaded hike with a waterfall at the end point!
If you choose to drive back north into Monterey, make sure to stop at Julia's for dinner. It is a tiny restaurant with nightly live music that also specializes in selling some crazy wild mushrooms for cooking - gotta love that classic Monterey kitschiness!  We still daydream about the cauliflower orange "chicken" we got here, they even make in-house kombucha for all those booch lovers out there. If you do happen to spend some time in Monterey, don't miss out on the 17 Mile Drive through Pebble Beach!
Whether you stop at these places or not, every part of Big Sur looks like a dream and is a wonderful way to disconnect from the world and reconnect with yourself. Read up on Big Sur before you go, learn the lay of the land and how it became to be the place it is now. One of the best ways to do it is to have a map planned out of the places you want to see but also by pulling over when there's an unmarked lookout point, some of the most beautiful views are unmarked! Always remember to respect the land and parks while you're there. If a trail is closed, choose another route, respect the wildlife, and pick up all possible trash. And simply be attentive and gentle with the beautiful wonder that is Big Sur.
Safe travels!