Surf & Beach Life
Who Are The Dudes On My Necklace?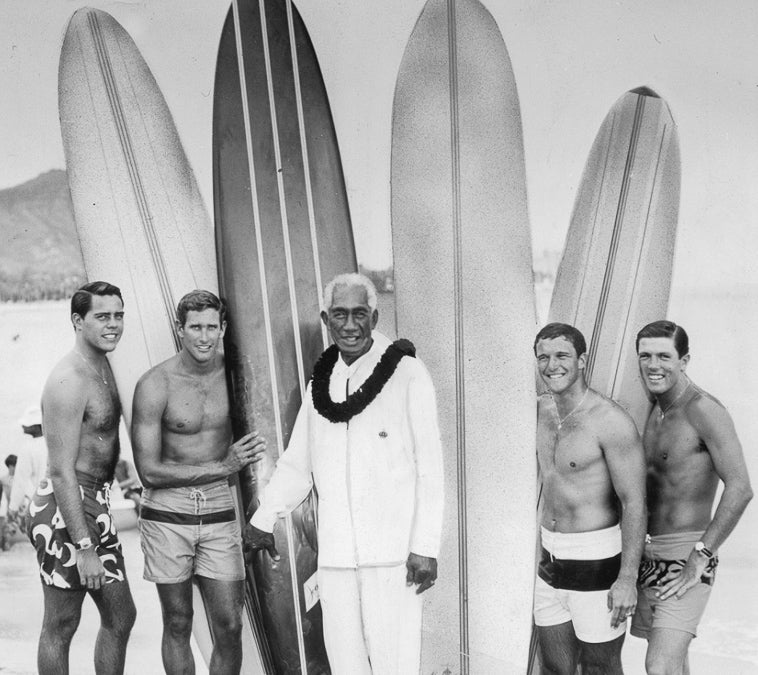 So you love your St Chris...don't we all? They're unique, they link us to an awesome group of people all around the world who share common interests, and they go with every outfit.  But, there's something else they are...a conversation starter. And it can be pretty awkward if you're put on the spot with no clue about what your necklace actually means! Don't worry- I'm here for you. In about 5 minutes you'll have all the info you need to dose anyone with some wisdom when they ask.
The Get Back brand is an ode to a summer day in 1969 where a group of friends pile into the back of their van with longboards, snacks, and good tunage to hit the road in search of some perfect afternoon peelers. Their St Christophers are drenched in nostalgia- a perfect example of the saying "older is better." We've all heard that these necklaces ran the scene in the 60s and 70s, right? It's cooler than that though: they were somewhat of an underground tradition- only worn by surfers and their betties (as well as the occasional motorcyclist passing through). What Get Back as a brand has done in the past 20 years is revive that tradition. And this time around it became better because it's now grown to include a whole slew of different types of people- including me and probably you if you're reading this :) But no matter who we are or where we come from, odds are that people who wear these medallions share a common love of adventure, connection, and the outdoors.
"I think that's my favorite part...to know that if I spot someone wearing one in a faraway airport or even the guy sitting next to me at a stoplight, I can safely assume that we have a lot in common."
As a long-time wearer, I'm always stoked to share the message by passing off my St Christophers to friends, family, and the occasional stranger. But even after all these years, it wasn't until recently that I was asked about the actual details on the medallion. If you look closely, you will notice two different dudes on the front and back of the necklaces. I was surprised at myself for only knowing one of them and not both- so let's talk: who are they anyway?
Photo by Savannah Pitts
It might be obvious who the guy on the front is but hey, I'm not here to make assumptions. So for those of us who are a little slow on the uptake- it's Saint Christopher. This guy goes way back to the time of BC when he was considered the "boatman of the world," travelling across seas and rivers and granting safe passage and travels to those who approached him. Saint Christopher is regarded as the patron saint of travel, so he became the perfect symbol for surfers searching for glassy waves and adventurers cruising from highway to highway. Somewhere amidst the times of bell bottom jeans and dashboard hula girls, St Christophers hit the scene and became the mark of someone who'd rather be surfing or traveling than just about anything else.
Photo by Bob Johnson
So now for the part that stumped me: when I was asked about the silhouette on the back. After some research (aka a quick call to Nick- the owner of Get Back) I found out that this man is the well-known surfing legend Duke Kahanamoku. Believe it or not he's known as the "father of modern surfing." Duke brought surfing from Hawaii to the California coast, New Jersey, and even Australia back when only native Hawaiians knew about it. He was so awesome and inspiring to watch that he ultimately had the power to bring people together in the spirit of the water. Put simply, he taught the world a new sport. 
Saint Christopher and Duke Kahanamoku embody the Get Back message: travel, see the world, take on adventures, and connect with those around you. Tell THAT to the next person who asks you about your necklace. And hey- you're welcome for saving you some research ;)
Written by Bella Spadafora (@bella13spad)