DIY
Vacation On My Mind: A Mood Board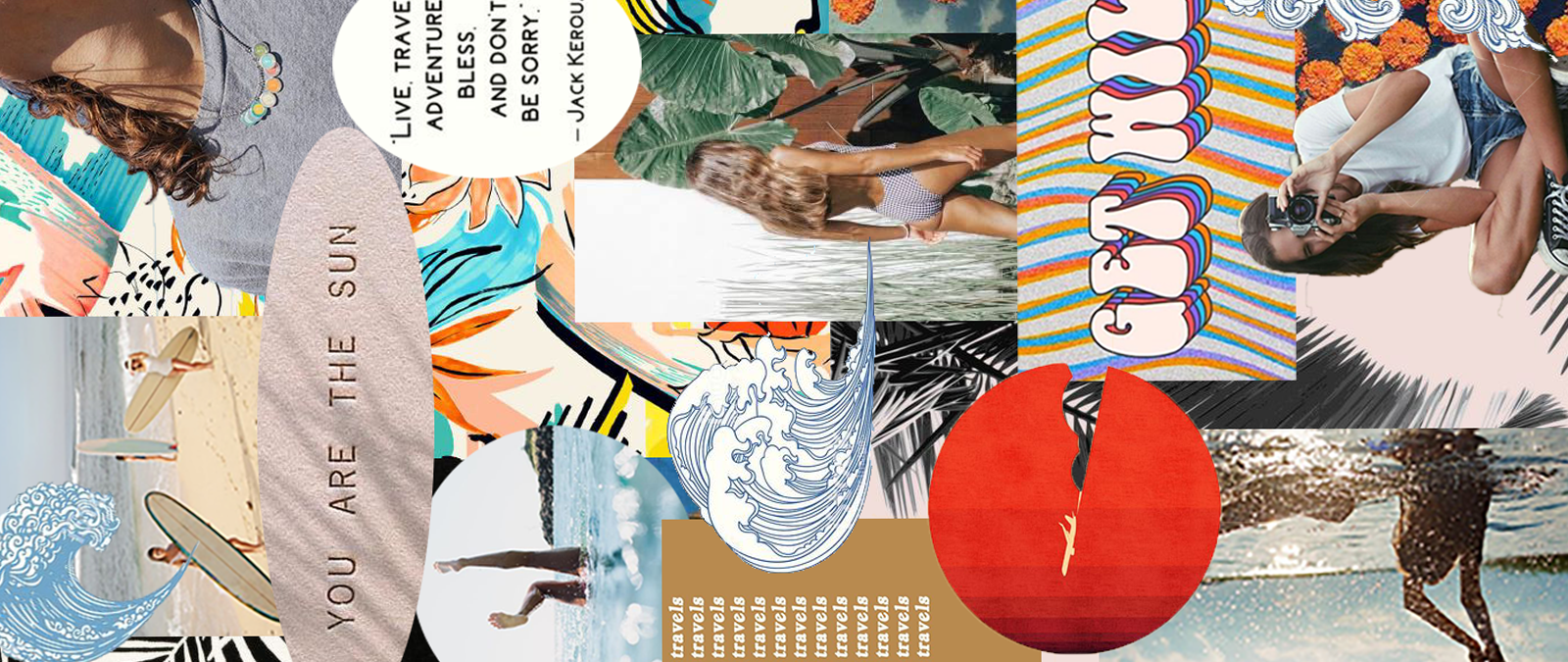 I tend to make mood boards when I am feeling uninspired, at a creative roadblock, or when I want to get clear on my goals (the new year is right around the corner!). I find that it's a low-pressure activity that's fun and inspiring. I've also found that I like making mood boards before a big trip. It helps me get excited, make some travel plans, and just get myself into the vacation mindset! I'm headed off to the Florida Keys to escape the Midwest cold for a little while, so I crafted a little mood board to help get myself into a sunny state of mind leading up to the trip!
Interested in making your own? It's super easy!
1. Choose between a digital or physical mood board
For the sake of convenience, I usually opt for making a digital mood board on Photoshop, but I do love the occasional physical mood board. Taking a pair of scissors, some cardboard and a bunch of magazines and letting yourself go crazy can do wonders for a creative mind. As I said, though, Photoshop is usually my weapon of choice. I am by no means a master of Photoshop, but even with the most basic Photoshop knowledge you can create a sick mood board (plus, it's the perfect way to dip your toes into the Photoshop pond if you've been interested in learning!)
2. Gather your images
Pinterest is definitely the way to go here. My advice? Find anything and everything that sparks a feeling. Does it make you feel happy, warm, a bit of wanderlust, beachy, adventurous, or creative? If the answer is "Yes" then it probably will fit into your board perfectly! There is no such thing as "too much" so gather all of the quotes, pretty landscapes, and patterns that catch your attention.
3. Pile it all together!
Once you've got your images, you are ready to put your mood board together! This is the best part because it's where you get to let the creativity flow. Chop up your images, pick parts you like, play with size and shape. Fill your board with all the things that will help you feel inspired when you look at it! 
The last step: remember that there is no wrong way to create a mood board!
Make it as little or big as you wish, as minimal or full as you want! All that matters is that it sparks some feelings in you (inspiration), gets the imagination flowing and that you have a bit of fun doing it!
Written by Madisyn Jensen of www.juststaystoked.com