Lately
Make More Mems - Introducing the new GB Memory Maker Film Camera!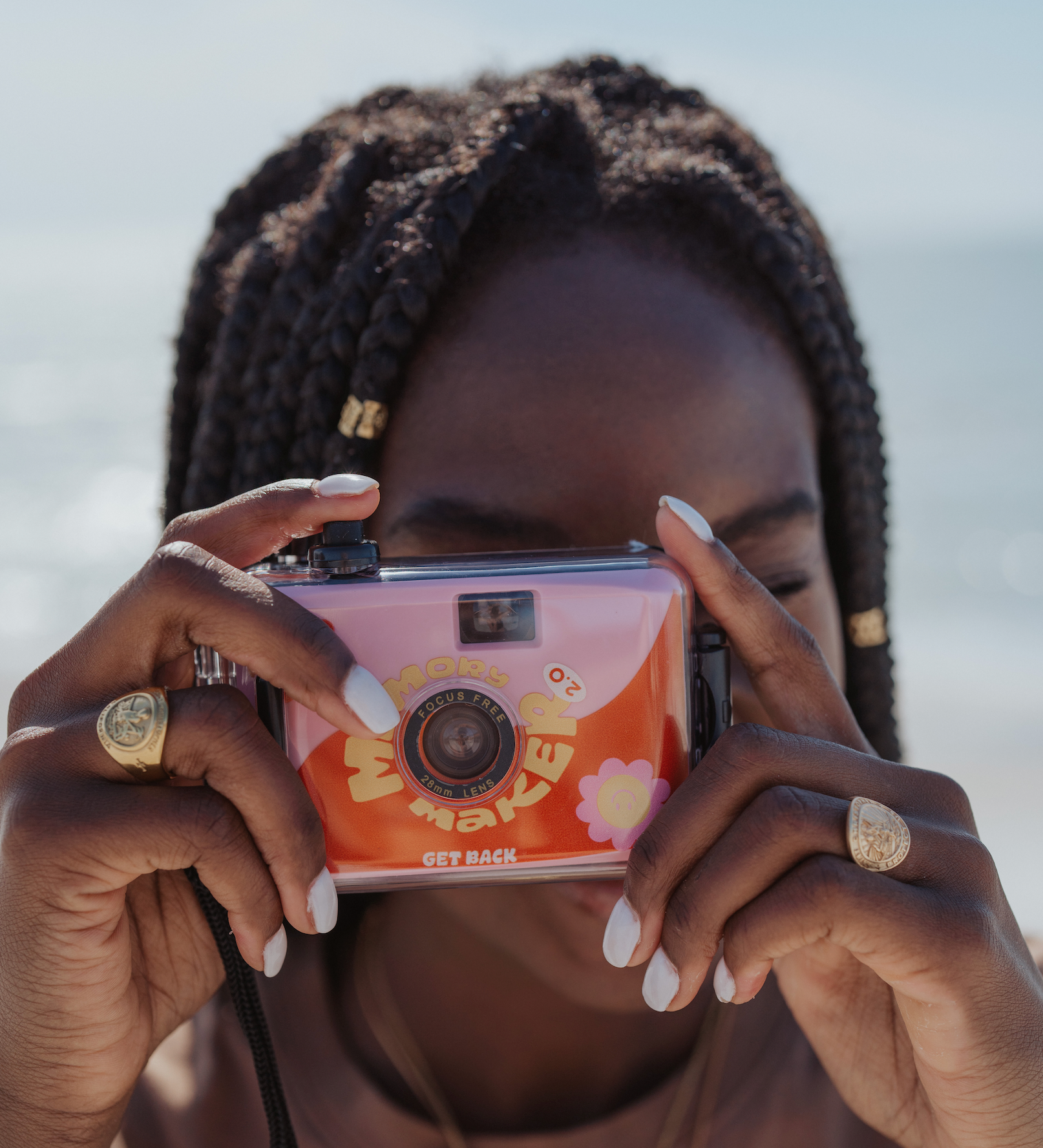 At Get Back, we are alllll about romanticizing life. There are good times and bad times, but most of life happens in the in-between. And there's magic in those small moments. The ones you wouldn't necessarily remember, but if you did, you'd realize those were "the days". So we thought what better way to capture some of life's raddest little moments than to create something that makes memories last forever? Introducing the Memory Maker. A reusable 35mm, waterproof, film camera complete with underwater housing. Made specifically to capture the moments that make you, you!
Why 2.0?
LOL, sooo we had a 1.0 in 2018 (shout out to the GB groupies of yesteryear we love you ppl) but then we realized that disposable cameras are not the *ultimate* jam…like, we could do better. The Memory Maker 2.0  is reusable and waterproof (so basically the best version possible areweright?). 
What do you mean reusable?
Yep, you heard that right. Disposable cameras are super fun and a great way to catch some stoke to develop later, buttttt…throwing a whole camera away after every single use isn't the most sustainable option. So with The Memory Maker, once you've used up the film, all you need to do is:
1.pop out the roll (watch our how-to video)
2.take the film to get developed
3.refill the camera with new 35mm film! (which you can find at most drug stores, online, or -our favorite option- a small biz photoshop)! Here's one we found online orrrrr go make it a mini-adventure to find one in your town so you can shop local :). 
It's waterproof??
Making memories happens everywhere, on every adventure. (Safe travels over land and sea, right?) Our solution: waterproof case. Endless rolls of film, endless places = endless memories made. AKA our job is done- the most fun camera ever award goes to GB. :)
How do I use it?
Oh yeah- that! Super simple. We made a video on how to load and reload the film! Check it out here. And as always, if you have any questions- reach out and you can chat with us here. We'll help you out :) 
ONE LAST THING: Send us your mems!
We want to see all the photos you take and the memories you capture! Once you get your film developed, submit your images here so we can feature them :) 
PS!! because the memory makers sold out completely for a SECOND TIME, we're taking a waitlist here for the next round! Sign up here to be notified when they're back!